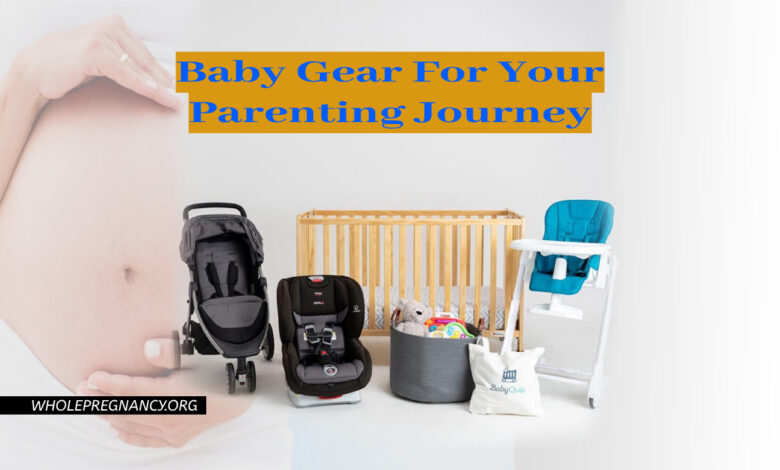 Baby gear options are numerous and overwhelming! What do you really need? Are all of those fancy gadgets necessary? Here's a good place to start.
You will need:
A safe place to sleep
One of the most important considerations when preparing for baby is the sleep environment. Babies spend more than half of their day sleeping or playing in this environment.  It is important to remember that the sleep environment is where the most expensive investments are often made.  This environment should be as pure as possible with the least amount of exposure to toxins and chemicals.
 Sleep choices include a co-sleeper, bassinet, portable crib, a full-size crib, or the Family Bed.
Baby Sleeping Gear safety guidelines are as follows:
Always place your baby on his/her back for sleep.
organic, natural, and/or non-toxic materials on both the inside and outside of the crib mattress whenever. possible to reduce baby's exposure to toxins.
Pacifier use may help reduce SIDS, discuss this with your child's doctor.
The optimal nursery temperature is no warmer than 70° F.  We recommend you always consult your pediatrician for other guidelines.
Be sure your crib meets current safety standards (http://www.cpsc.gov/cpscpub/pubs/pub_idx.html).
For a full-size crib, ensure the only items inside are a firm, snug-fitting mattress that is covered with only a tight-fitted crib sheet.
For The Family Bed, be sure to consult a bed sharing authority for all safety precautions.
Baby Gear: Cars Seats.
You will need a rear-facing car seat.
An infant car seat or a convertible car seat are your only two options
An infant car seat is only used in the rear-facing position
A convertible car seat is used first in the rear facing position, and then in the forward facing position based on weight, height and age.
Diapering
Your diapering choice will be determined by time, money, and consideration for the environment.
Choices include: disposable diapers, cloth diapers, or hybrid-type cloth  diapers
Clothing Basics
Babies typically need:
Caps/knit hats, mittens, socks, bibs
Lightweight sleepers
Side-snap tops
Gowns
Onesies
Cotton pants
Cotton tops
Swaddle Blankets
Light weight and mid-weight blankets
Feeding Gear
Feeding decisions will be determined based on whether you breastfeed, pump breast milk to be given in bottles, supplement with formula, or some combination thereof. Necessary gear will include:
Pump
Nursing wear
 Nipple Cream
BPA-free bottles
Storage and collection bags/bottles for breast milk
For feeding solids after 6 months you will need:
Besides bottles, you will need bowls, spoons, and eventually a few training spouts/cups during the first year of your baby's life
Ensure the feeding products you select are free of toxic chemicals
Easy to clean is another important consideration
Items such as dishwasher baskets, bottle and nipple cleaners are widely available to make cleaning your feeding items easier; as are non-toxic, chemical-free, cleaning products
Note:  If an item does not specifically say it is BPA free, it may not be; it should be hand washed, not put in the dishwasher.  This is because BPA leachs into foods once the plastic starts breaking down. This begins to happen after washing in high temperatures. Or better yet, don't use it.  Even 90% BPA free items leach chemicals so avoid plastic when at all possible